David Thorpe




Sales Representative



Lakes of Muskoka Realty, Brokerage
100 West Mall Road
Bracebridge, Ontario
705-644-9819 (direct)
1-800-606-2636 (toll free)
www.MuskokaAgent.com

Instant Email Notification
Receive updates on Bracebridge MLS listigns as soon as they hit the market!
Bracebridge real estate agent David Thorpe from Royal LePage Lakes of Muskoka Realty consistently helps clients achieve their real estate related goals by getting them acquainted with the Bracebridge real estate market. David loves selling real estate in Bracebridge Ontario and takes great pride in seeing satisfied clients.

You no longer have to waste time scouring the web for the latest Bracebridge real estate listings. Just let David know what type of cottage you're looking for and Bracebridge real estate MLS® listings which match your criteria will be automatically sent to you as soon as they hit the market! This service will make your Bracebridge real estate transaction truly enjoyable!

Enjoy working with a Bracebridge real estate agent who offer first class online real estate service. With an extensive knowledge of the Bracebridge Ontario real estate market, David always looks forward to helping new clients with the purchase or sale of their next cottage. For all your online Bracebridge real estate needs, visit www.MuskokaAgent.com!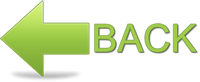 ---

1-800-709-3847
info@realestatesurfing.com
Copyright © 2000 Real Estate Surfing. All rights reserved. Disclaimer.

Real Estate Agent Website Design & Promotion